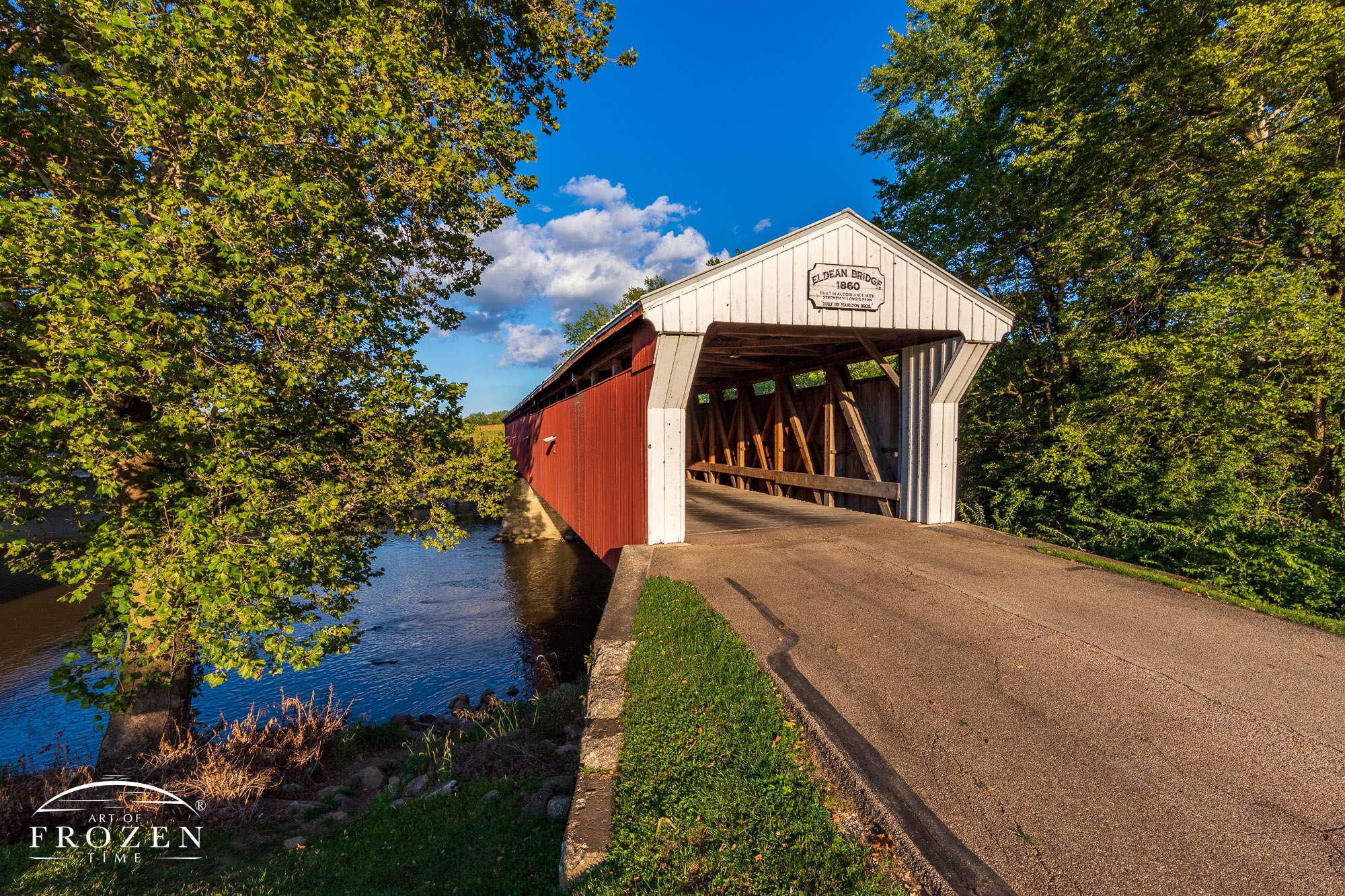 Miami County Ohio Fine Art Prints
Several years ago, I was approached by an entity seeking fine art photography of iconic and nostalgic places in Miami County, Ohio. Their client had a strong preference for scenery that followed the principles of Evidence-based design (EBD) in Healthcare Art. In short, EBD studies validated that people feel happier and more relaxed, patients take less pain medication and doctors are discharged faster when surrounded by pleasing scenes of nature.
The Rest of the Story
My visits to Miami County, Ohio started two years after I moved back to the Miami Valley in 2017. In capturing pleasing parks and iconic structures, I've visited this covered bridge north of Troy, Ohio. I've captured this bridge on spring days and autumn days, but this art print from an early fall evening is my favorite! Although I have a drone, I used other means to capture this elevated perspective of Ohio's second longest-covered bridge and the longest "long truss" in the US.
Miami County's Eldean Bridge
I generally try to research the subject of my image and through various sources tell a better story. The very best source deserves to be quoted in Judy Deeter's own words. Miami County's Eldean Bridge
Covered Bridge Art Prints
Knowing some people like scenes of yesteryear, regardless of location, I've also started a gallery called Nostalgic Structure Art Prints. For example, one of the sub-galleries entails Covered Bridges. Some of these wood bridges reside along the sides of modern bridges, while others still provide visitors with the traditional experience of driving over this classic bridge. I release my images, one at a time and I am very happy with how I captured many Ohio Covered Bridges in 2022. Be sure to check back for new updates. If you have an emerging requirement that can't await the next release, feel free to write me and I'll work to solve your challenge!