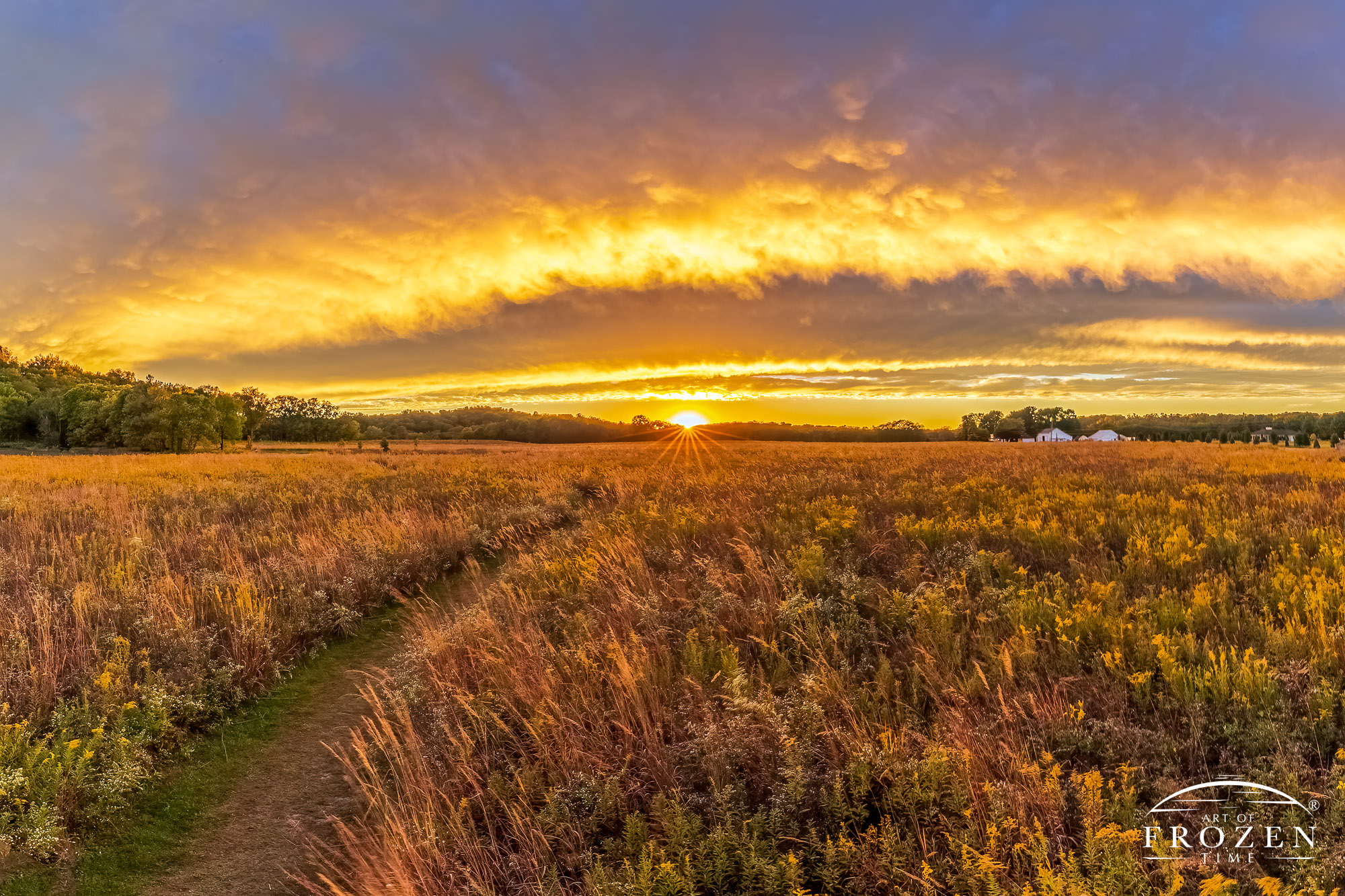 Morris Reserve Fine Art Photography
Morris Reserve in Sugarcreek Township (near Bellbrook, Ohio) serves as a treasure for all Greene County, Ohio residents. The 177-acre park holds two parts. First is a hilly woodland area that holds shady paths which traverse many patches of spring and summer Ohio wildflowers. This image captures the remaining approximately 100 acres of tall grass prairie. Morris Reserve resides close to home, so I frequently find myself exploring the park under a host of lighting conditions. As a result, I have an online gallery reflecting my best fine art photography of Morris Reserve.
Morris Reserve Sunsets
I spend most evenings monitoring a host of weather products. After 24 years of flying, I've refined my process for finding favorable evenings for colorful sunsets. Then there are those evenings, it all goes sideways. What was supposed to be a grey evening with muted hues, turns out to be a surprise stunner. By then, it's too late for a planned trip, so my backup plans lie in the nearby Morris Reserve. This sunset turned out to be one of those happy mistakes. Clouds that hung over the Miami Valley all suddenly accelerated eastward at sunset. This set the stage for the last rays of the sun to illuminate this dramatic scene.
Waiting Room Artwork
When I first started my photography journey, I practiced capturing sunsets and twilight. As I began to master those harsh exposures, another opportunity came to me, producing healthcare artwork. The formal name is Evidence-based Design in Healthcare Art. In short, EBD entails medical studies validating people feel relaxed and happier when surrounded by nature photography. The successful application of EBD lies in the details, but scenes like this make for waiting room artwork that allows your visitors and clients to feel relaxed and happier. If you are ready to change your wall decor, drop me a line.