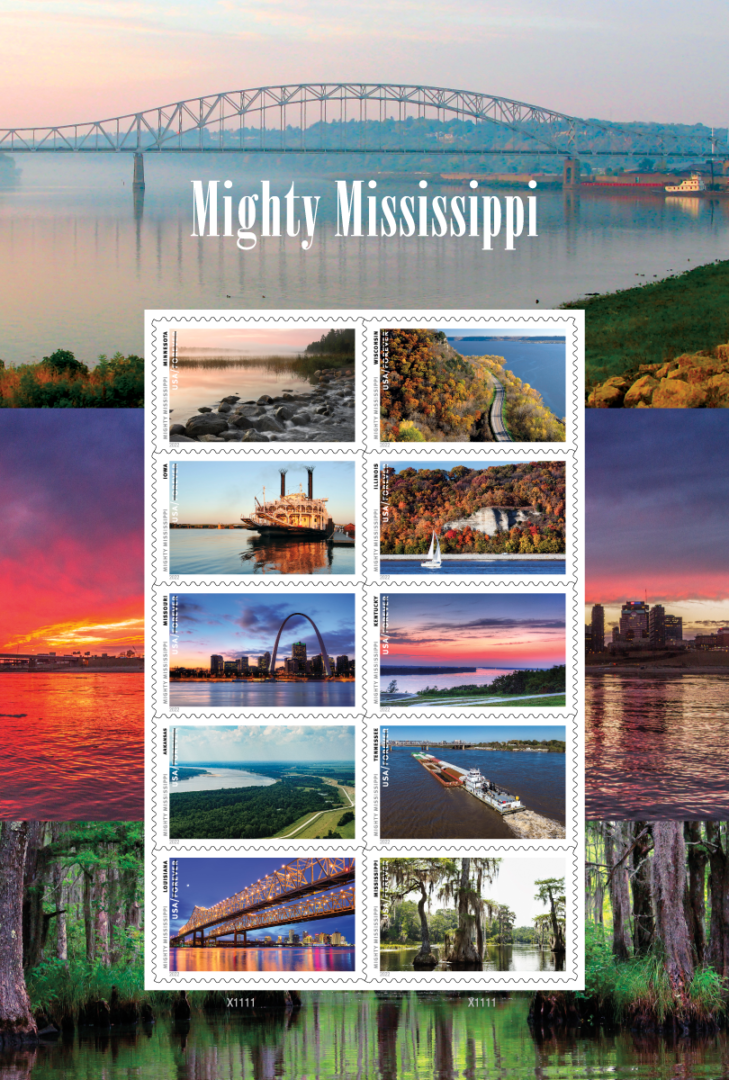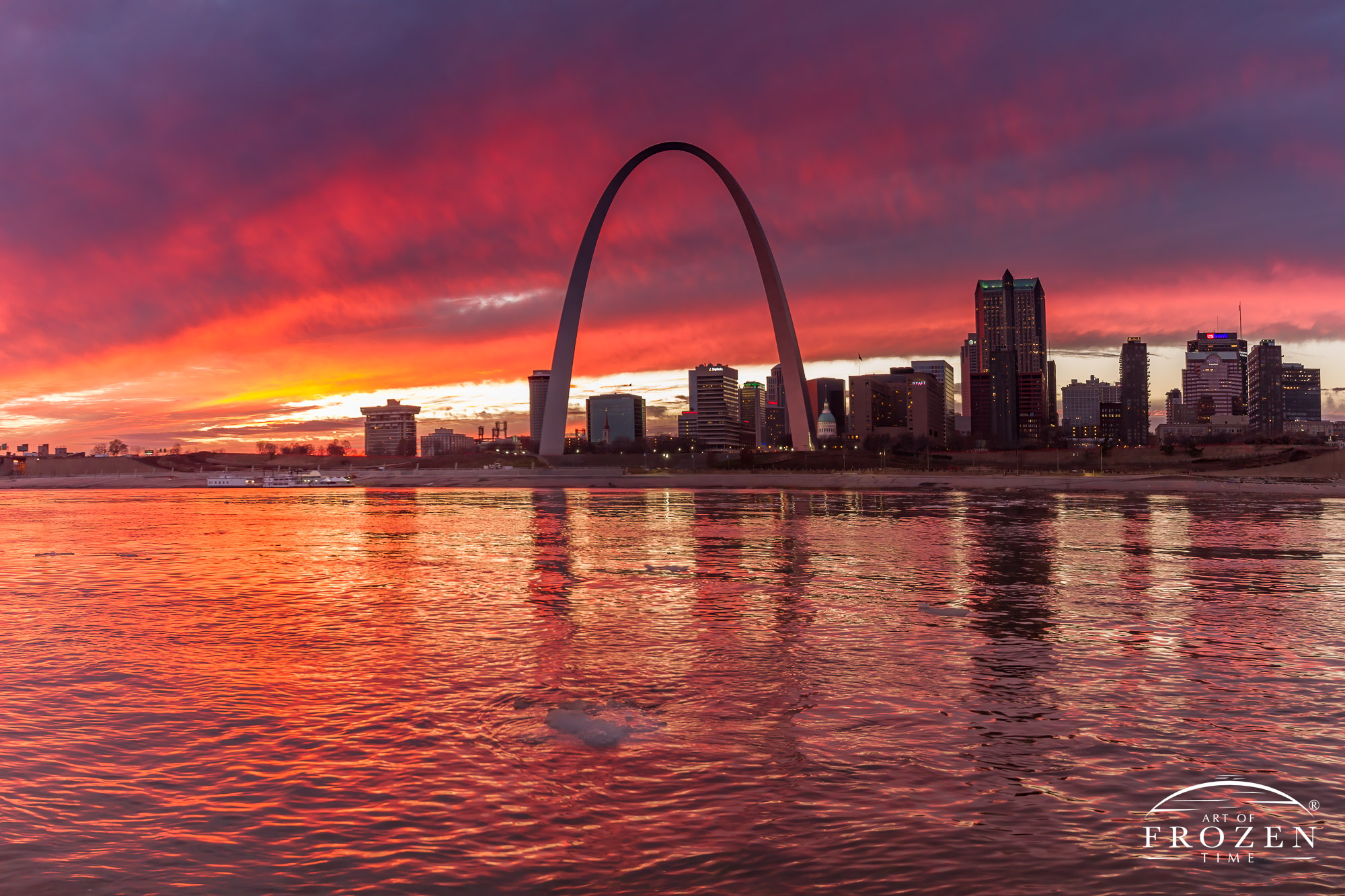 USPS Stamp Series: Mighty Mississippi
NEWS RELEASE: On Monday, 23 May 2022, during a First Day of Issue ceremony in Memphis, Tennessee, the U.S. Postal Service released its newest stamp series called the Mighty Mississippi.  With the new stamp series featuring various scenes of our nation's largest river, the US Postal Service selected one image from Dayton photographer Jeffrey M. Smith (Art of Frozen Time) called Fiery Frozen Gateway Arch No. 2. 
The ceremony, held at Beale Street Landing in Memphis, unveiled the ten new stamps, which adhere to a larger sheet containing three additional background images.  One of these background images belongs to Mr. Smith.  His image was captured along the Mississippi River during a vibrant sunset that silhouettes the St Louis Skyline and Gateway Arch and the Jefferson National Expansion Memorial. 
Corresponding with the ceremony, the USPS released the stamps to 30,000 post offices throughout the country. Mr. Smith and the other photographers were invited to the ceremony, where crowds gathered afterward for their signatures.
Jeff Smith says, "I've always collected stamps off and on since I was kid. It's exciting to play a minor role in this stamp series, especially since most stamps involve artist depictions instead of actual photographs. It's also humbling to know one of my images will be preserved forever in various collections. Regardless, it's safe to say I have a new favored stamp to add to my own collection."
People wanting to see the colorful sunset print of the St Louis Skyline, along with the stamp series, can stop by the Sugarcreek Photography Gallery, located at 15b W. Franklin St, Bellbrook, Ohio. I encourage you to make an appointment with me so I'm in the gallery when you arrive. Two versions of the autographed stamp and fine art print are also available on my website, under Mighty Mississippi First Day of Issue Art Prints.